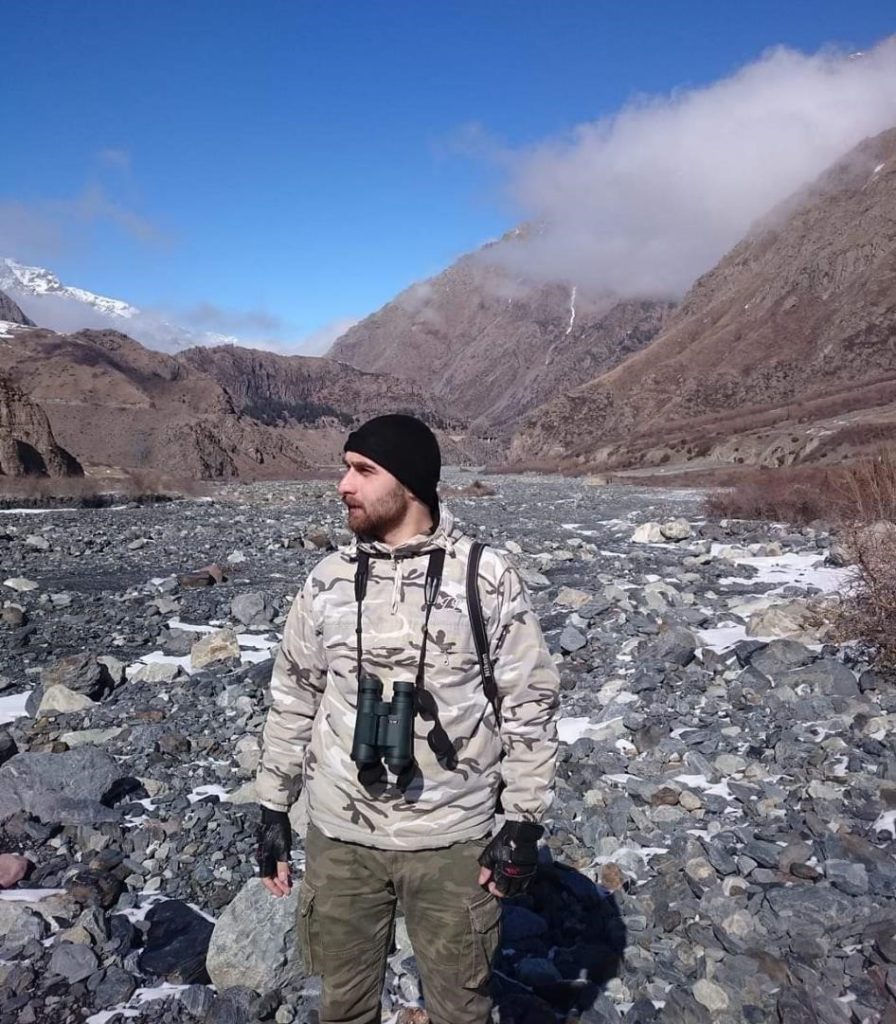 Hello, I am Nika Budagashvili, 23 years old keen birder from Georgia, Tbilisi. I grew up in a village and always had a special interest in birds since my childhood, so I decided to become an ornithologist. I have started learning birds and always try to go birding somewhere when I have a free time. Birding is a source of pleasure for me.
I recieved my Bachelor's degree in Ecology and currently studying to obtain a Master's degree in Ecology at Ilia State University in Tbilisi. I have a relevant work experience in ornithological fieldwork and bird conservation. I was working on several conservation projects in Georgia such as Conservation of Velvet Scoter on Tabatskuri lake and Raptors Conservation Project in western Georgia. I was organising and implementing awareness raising activities and data collecting work in the field.
I have decided to apply for »Island Birds Project« because it provides experience in many key areas in which I am interested. The most important things for me are to develop communication, leadership, and organisational skills what will have a positive effect in my future career.
Nika is a participant of the Island Birds project implemented by the Association Biom as part of the European Solidarity Corps program.